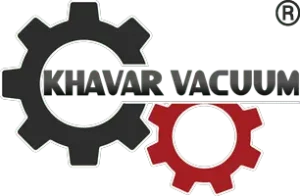 Khavar Vacuum with more than 20 years of successful experience, trusted by the best
Khavar Vacuum Packaging Industries
Khavar Vacuum Packaging Industries under the management of engineer Hamid Moradian, by the grace of Almighty God, has more than twenty years of experience in the field of vacuum packaging services and manufacturing vacuum forming machines. And it has been able to take a successful step in the production industries of our old country, Iran, with experienced employees and modern equipment and a combination of creativity and technology.
Khavar Vacuum Packaging Industries is able to provide services such as production of various parts in the field of packaging Vacuum forming of PVC, PET, HP, production of all kinds of cosmetics and hygiene stands (with fluke, velvet coating), design and manufacture of CNC vacuum forming molds, manufacturing of vacuum forming machines and thermal presses (pneumatic and hydraulic), diecut packaging and selling PVC and HP film.
Khavar Vacuum has attended the international printing and packaging exhibition every year.
Twenty years of successful work experience
Khavar Vacuum with more than 20 years of successful experience, trusted by the best
History of Khavar Vacuum
The beginning of the work of "Khavar Vacuum"
Khavar Vacuum started its activity in July 2001 with 2 employees.
Updating and equipping the production line
In 2010, we updated our production line devices and equipment to provide quality services to our customers.
Running website
Launching the East Vacuum website and starting internet marketing and entering the world of digital marketing in 2013.
Increase in workforce
Due to the expansion of the scope of work and the increase of customers, we have increased our workforce to maintain the quality and speed of our work process.
Updating and equipping the production line
Updating and equipping the production line in 2021.